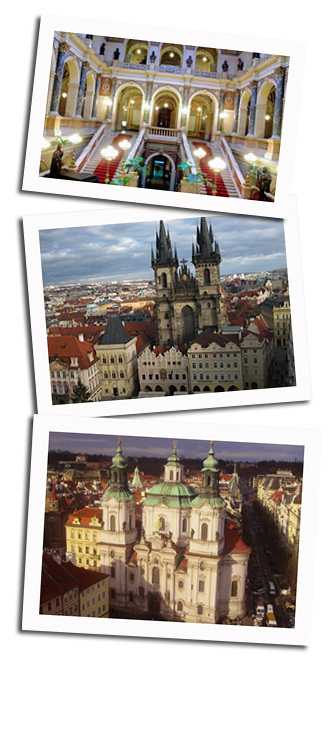 Prague (Czech: Praha) is the capital and largest city of the Czech Republic. This magical city of bridges, cathedrals, gold-tipped towers and church domes, has also been called "The Magical City", "The Golden City", "The City of a Hundred Towers", and the "Paris of the East". Undamaged by WWII, Prague's medieval centre remains a wonderful mixture of cobbled lanes, walled courtyards, cathedrals and countless church spires. At the same time, Prague boasts a modern and vibrant city full of energy, music, cultural art, fine dining and special events catering to a traveler's thirst for adventure.
It is regarded by many as one of Europe's most charming and a beautiful city, Prague has become the most popular travel destination in Central Europe along with Budapest and Krakow. Millions of tourists visit the city every year.
The Smetana, Dvorak, and Mozart museums form the National Museum's Independent Section of Musicology.